Client Feedback

This is a dedication to thank Telebroad for their outstanding telephone and communication services at our administration offices all year round, your service is phenomenal, technically and professional.
Hatzolah of Williamsburg

A Virtual Fax Number for each Extension on Your Phone Network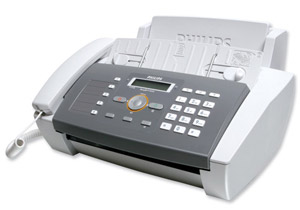 Most Telebroad plans include electronic fax service free. Each extension gets its own fax number which is immediately delivered to the associated email inbox.
Additionally, Telebroad supports traditional fax machines. 90% of businesses discourage using faxes over IP, because of the high failure rate. Telebroad has a proven fax technology which is guaranteed to work.And while traditionally, a fax machine can only receive one fax at a time, Telebroad fax lines detect when your fax line is busy and our servers will accept the fax for you, transmitting it to you when your fax line becomes available. You won't need to worry about a tied-up fax line again.
And unlike paper-only fax machines, Telebroad's fax service gives you the option of having a copy of each fax that was sent and/or received, emailed directly to you for your records.
Put the next paper fax you send or receive directly in the shredder…because you already have a copy waiting for you in your inbox.